July 18th, 2008 at 11:26pm |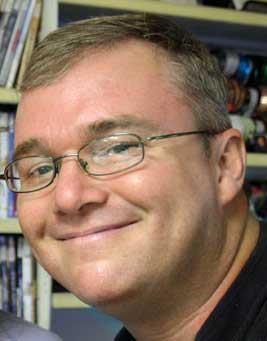 John had been thinking about shaving off the beard for a while and decided tonight was a good time. It was very strange to see him so changed at first, as if the bottom half of his face had been switched with someone else's.
Right after the deed we headed over to Indo Euro where Sonal's jaw almost dropped all the way to the floor. She had a good laugh after recovering from the surprise. John has the photo of all of us on his blog.
Now we just have to wait a couple weeks for the beard to come back.